Market Insights
Comprehend the market to make smarter decisions
Explore private debt & alternative lending
Market trends
Private debt and alternative lending are not very transparent. Therefore, it may be difficult to compare originations due to different measurements and metrics.
CrossLend Market Insights is designed to help you navigate the market while its value will grow massively over time.
Different metrics from different countries and asset classes are available: trends and levels for the performance, interest rates, default rates and origination levels for the asset classes of consumer, SME, invoices and mortgages.
Benchmarking
If you are an originator, you can use your data on the platform to benchmark your metrics and measurements against specific countries and asset classes. You can draw helpful conclusions and ultimately make better decisions by making the most out of your data.
For investors, our platform allows you to benchmark your portfolio performance per investment case against the market data for each country and asset class that is available. With that level of transparency and view on the market, your portfolio management will be more efficient. The benchmarking functionality works on demand in real-time for your portfolios.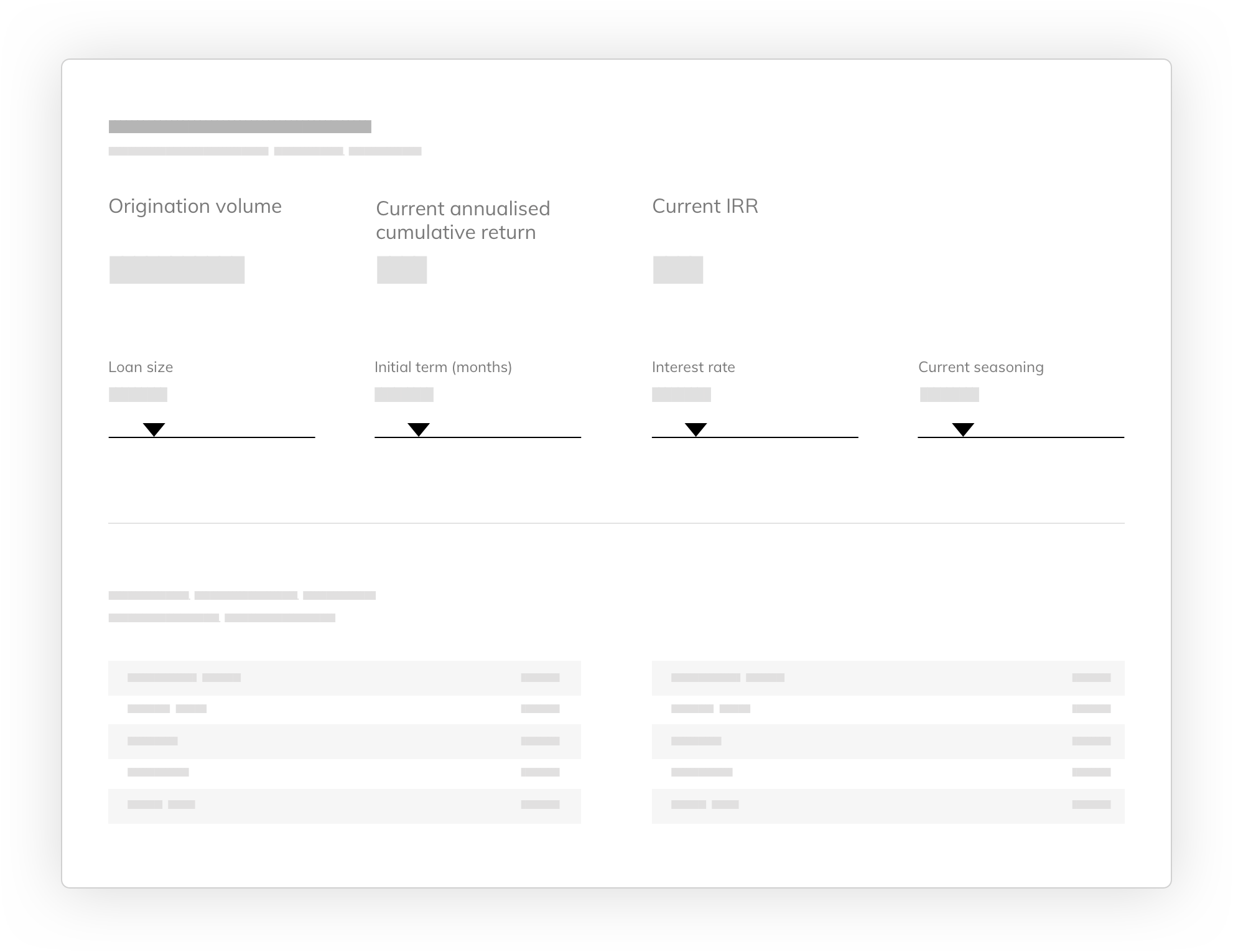 Supports decision making

Private debt, alternative lending and loan or credit investments are usually illiquid assets, which makes decision making in the process of portfolio management very time consuming, requiring a lot of effort to determine the right valuation for a portfolio or a sub-selection of a portfolio.
Any additional information saves you time and resources. The result is a better price and the increased profitability of the investment case. CrossLend Market Insights will give you more data points to assist you with your daily tasks and challenges – all to support your portfolio management decision process.
Over time, as the amount of data and loan-level performance history grows, you will gain, you will gain more visibility and transparency in the market.