"People who want to make an impact,

who want to be part of a changing ecosystem,

and people who want to drive innovation"


Oliver Schimek, CEO
We're using technology to build a better financial system.
Join us in our mission to make the global lending and investment ecosystem more efficient, transparent and profitable via our digital debt solutions. To reach our company goals, we see ourselves like the pieces of a puzzle – each individual is unique and essential to the whole, working best when on the same level. What's more, we believe in a feedback culture grounded in honesty, professionalism and respect.
At CrossLend, you'll find a welcoming, international atmosphere and a team of intelligent and friendly people. Our office isn't just a place you go to sit and work at a desk, it's a place of knowledge exchange and growth, where you can work to turn ideas into reality – as well as enjoy a drink and a chat with your colleagues at the end of the day. CrossLend is an equal opportunity employer. We strongly believe in diversity and are committed to providing a great environment for everyone who works for or with us – no matter their age, sexual orientation, religion, colour, gender identity, ethnicity, nationality, marital status, disability, veteran status, medical condition, or any other status protected by law.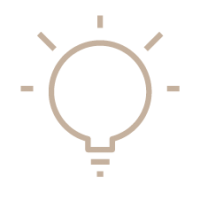 Innovation
We're changing the game, so everyone wins
Sustainability
Whatever we build, let's build it to last and prime it for the future
Fun
Play is one of the best ways to access innovative ideas
Open dialogue
We embrace a feedback culture grounded in honesty, professionalism and respect
Respect & fairness
Like the pieces of a puzzle, 
we're each unique – and we work best when we're on the same level
Teamwork
We believe in leveraging our collective brainpower to achieve great things
It's our outstanding people that make us stand out: our People & Culture team will support you through the entire hiring process, ensuring you have everything you need to put your top skills into action.
Want to know more about the life at CrossLend?
Check out the interviews with fellow CrossLendians sharing their experience